Accommodations
AirBNB, Hotels, Inns, Campgrounds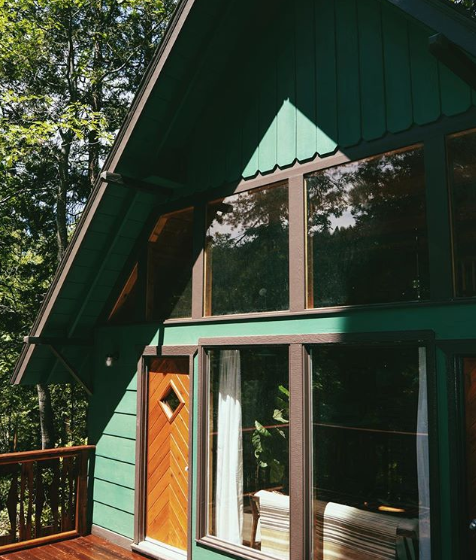 * To make getting around easier... we suggest staying on the south side of the lake, as close to the Lake Arrowhead Village as possible. Our wedding venue is just west of the Village. With that said, there's no such thing as a bad view of the lake in Lake Arrowhead!
*When booking, pay attention to whether your accommodations offer "lake rights," or "beach club passes." These are NOT a requirement, but are a big plus as they give you more beach access. Ask the bride/groom if you have questions.
- AirBNB: There are many AirBNB options in the Lake Arrowhead area. Many houses are able to accommodate big groups, so partnering up with other families could be a fun and less costly option. We also would like to recommend our friend's adorable AirBNB property, which sleeps four: https://www.airbnb.com/rooms/2...
- Hotels & Inns in the area: Lake Arrowhead Resort, Northbay at Lake Arrowhead, Arrowhead Tree Top Lodge, Saddleback Inn, Arrowhead Lake Inn, Skyforest Inn, Fleur De Lac European Inn
- Camping: Tent and RV sites available at Dogwood Campground, and North Shore Campground. Book early, as these sites fill up during the summer. (We recommend Dogwood Campground as a first choice, but DO NOT book site #5, it's the worst site in the place.)
- You can also find vacation home rentals through HomeAway and VRBO, (these are more AirBNB-type websites that we've used before).
**If you need help booking, or would like suggestions, etc., feel free to ask the locals AKA the bride & groom, we're happy to help!**
Travel and Transportation
Traveling to the Mountain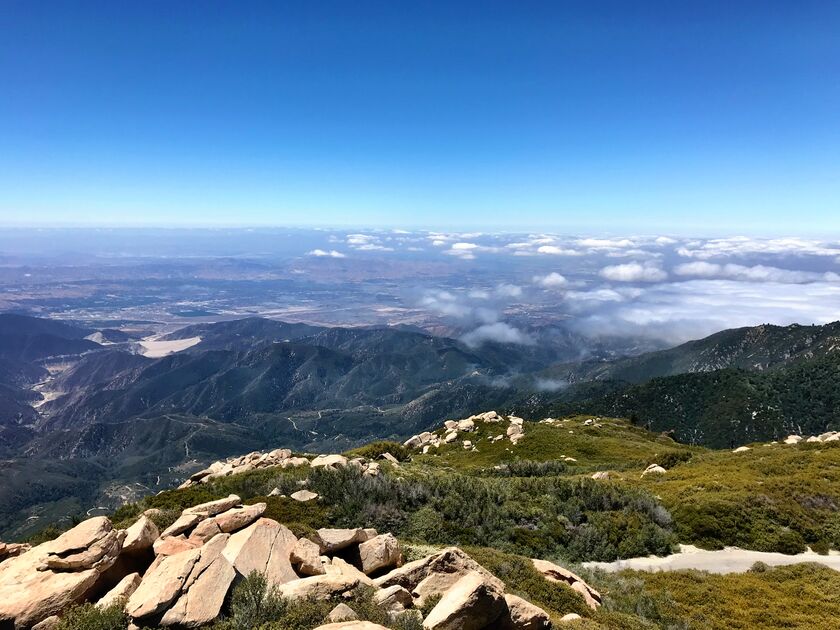 FLIGHTS:
- The closest airport to us is Ontario International Airport. It's about an hour from our home. This airport is on the smaller side, so if you want to avoid the craziness of LAX, it could be a great option.
- LAX is about 2 hours from our home, but has more flight options than Ontario. We usually fly out of LAX because that's where we find the cheapest flights :)
- Burbank Airport is about 1.5-2 hours from our home, and could be a quieter option if you don't want to fly into LAX.
*The last 45 minutes-1 hour of your drive will be coming up the mountain on winding roads. The views are gorgeous! But if you're not used to driving through twists and turns, take it slow and use turnouts to let other drivers pass. We promise the views will be worth it!
TRANSPORTATION:
- Car rentals are available at all airports.
- Shuttle services are available. This website provides some great options for getting to the mountain from LAX or Ontario Airports if you're looking to shuttle.: http://lakearrowheadconference...
- Uber
- RIDE Cali - the mountain's "Uber" https://rideincali.com/about/
Things to Do
Enjoy the Lake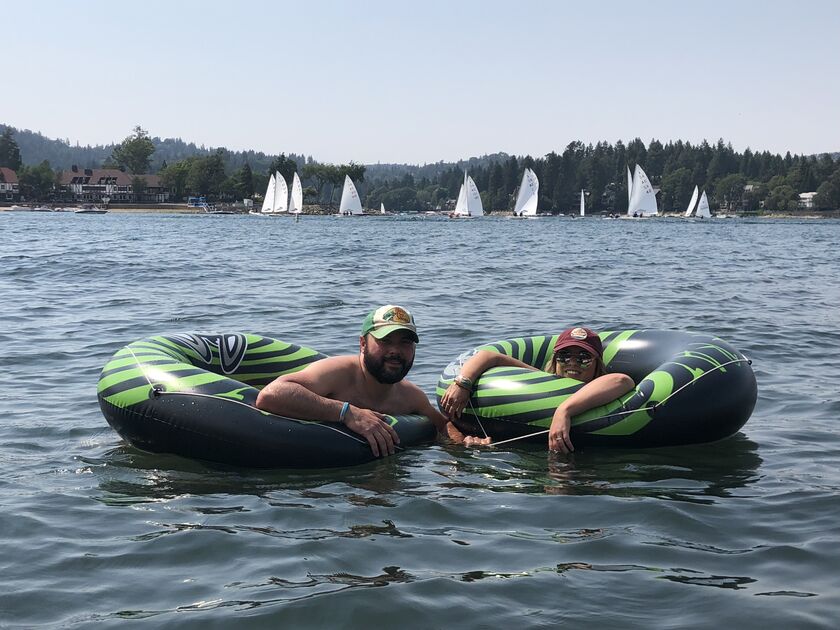 Check out Sarah's FULL Guide to Lake Arrowhead & surrounding mountain communities: https://docs.google.com/docume...
- Swimming/sunbathing: There are 2 Beach Clubs in Lake Arrowhead, Burnt Mill and Tavern Bay. Both clubs require lake passes, which are included in many AirBNB's/hotels in the area. There are also several local secret beaches. Ask the bride about these & she can direct you!
-Fishing: Must have California fishing license. Fishing available on Lake Arrowhead, and Deep Creek. Ask the groom for more details.
- Walk the ALA trail around the lake, enjoy the views, take photos. (The ALA trail is 14 miles of private trail around Lake Arrowhead).
- Relax: with a good book, in a hammock, with a drink in your hand... however you choose, breathe in that fresh mountain air and chill.
Hiking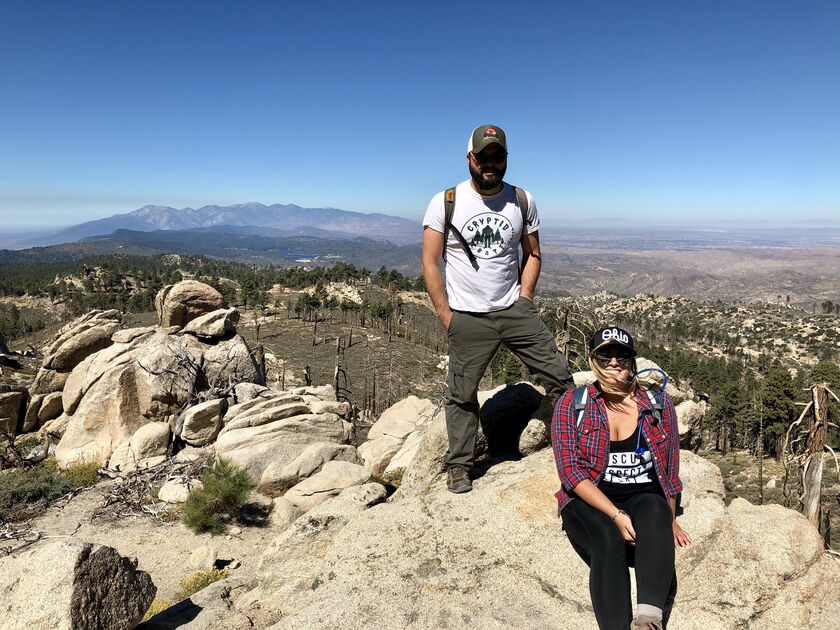 Take a leisurely walk around the lake trail, or enjoy the many BEAUTIFUL local hiking trails. Here are some of the bride's favorites: https://docs.google.com/docume...
Sightseeing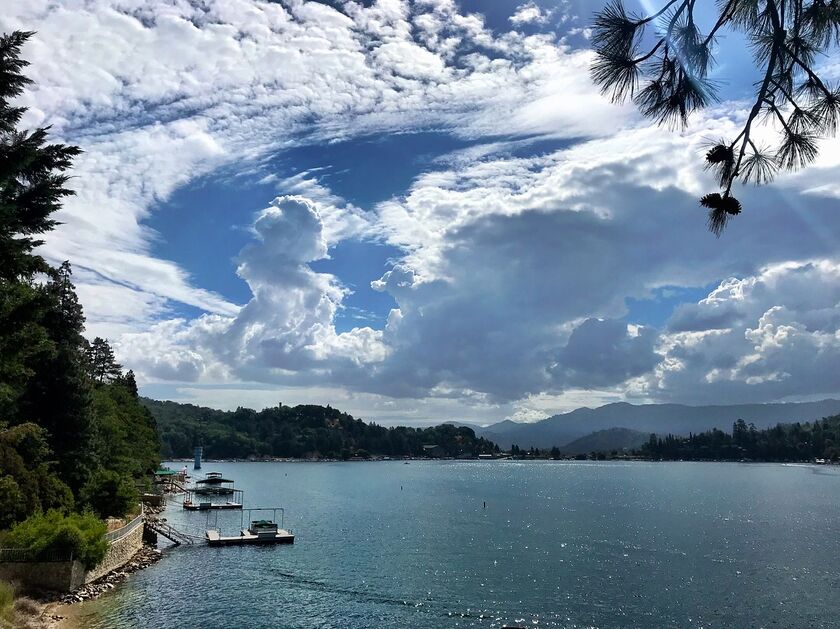 - Explore the shops/restaurants of the Lake Arrowhead Village
- Check out the free Mountain Museum
- Drive up to Strawberry Peak Fire Lookout, or Keller Peak Fire Lookout for stunning views of the mountain
-Stop by Shop Road Trip for locally-made home decor & gifts
- Browse the area's antique shops
- Take a drive on the Rim-Of-The-World Highway for spectacular views, and to explore the cute small towns of our mountain (Crestline, Running Springs, Big Bear)
Check out Sarah's FULL Guide to Lake Arrowhead & surrounding mountain communities: https://docs.google.com/docume...

SkyPark at Santa's Village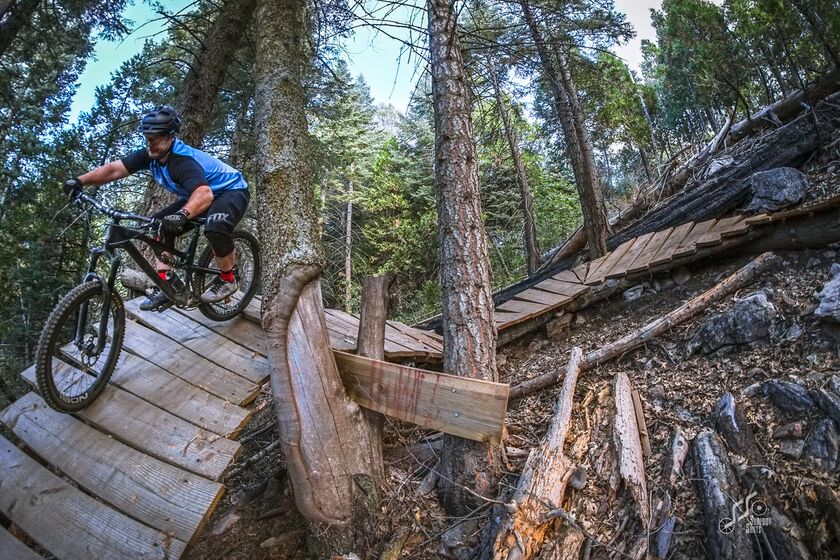 28950 CA-18, Skyforest, CA 92385, USA

Free Outdoor Concerts - Friday & Saturday Nights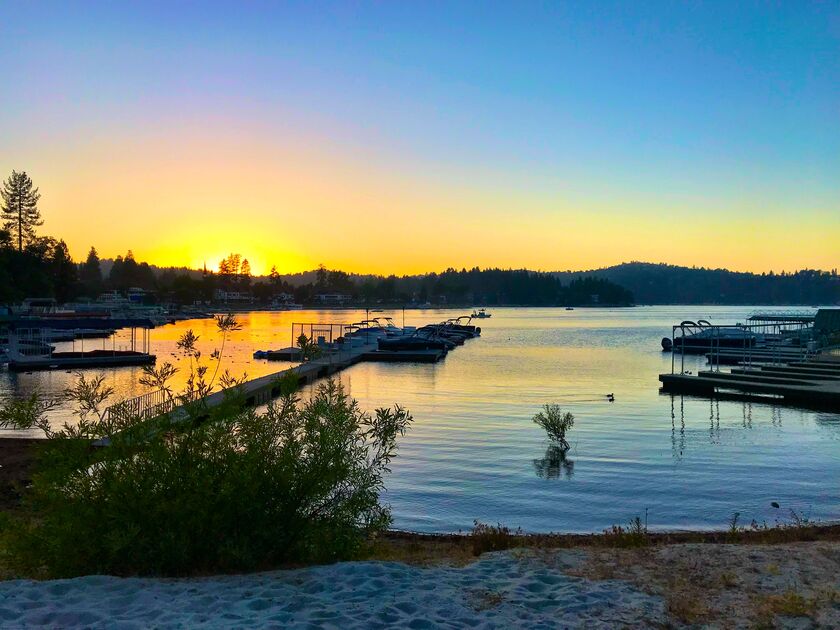 Lake Arrowhead, CA 92321, USA

Free Outdoor Concerts at the Village: Every Friday & Saturday night at 6pm.
Where to Eat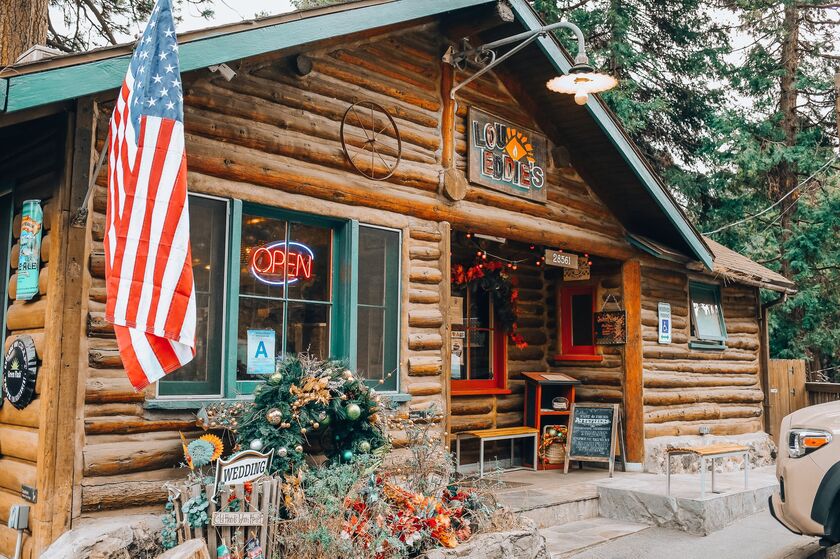 Our favorite restaurants are:
-The Lakefront Taproom - Burgers, sandwiches, salads, and an awesome beer/drink selection. Lake views inside & out!
-Lou Eddie's Pizza - Adorable cabin with a great outdoor seating area. Best pizza on the mountain. (One of the top 100 places to eat in the US!)
-Rocky's Roadhouse - Cute dog-friendly sandwich shop. The Italian is our fav!
-Antler's Grill Sushi- Best (only) sushi on the mountain.
-Cedar Glen Malt Shop - Good burgers, shakes, malts. 50's diner.
-Hortencia's at the Cliffhanger - Delicious Mexican food and beautiful views! Ask for a window seat. HUGE portions, too.
-Santiago's Taco Shop - Great place to grab a quick burrito. Chipotle-style local taco/burrito shop.
-Dogwood Tavern - Our town's newest bar, with great burgers.
-Stone Creek Bistro - Delicious American cuisine... great dinner spot.
(Under no circumstances should anyone go to RB's Steakhouse. Trust us, just don't.)