Accommodations
Arrowhead Ranch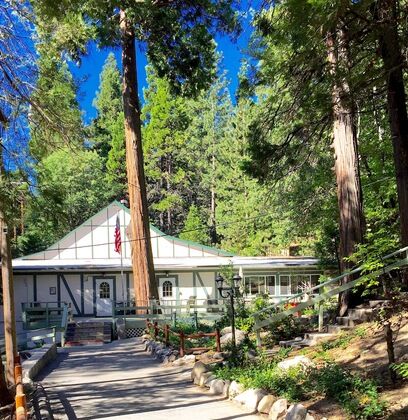 480 Cottage Grove Rd, Lake Arrowhead, CA 92352, USA

There are 22 cozy cabins on the wedding ceremony/reception property. We would LOVE for you to join us in staying on site the night of the wedding so we can celebrate all night.
- On-site cabins are $150 for the night of the wedding. These are available on a first come, first served basis, so if you would like to book one, do not delay. (Please note: there is no Uber or Taxi Service in the area.)
- Each cabin is equipped with cable tv, a private bath and full linen service. Some also include a fireplace and/or kitchenette. There is a pool on-site. If you would like to book a cabin for the night of the wedding please contact the bride (310-490-45640).
Other Accommodations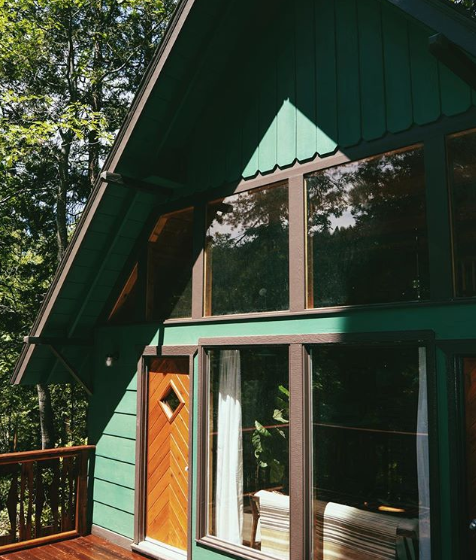 - AirBNB: There are many AirBNB options in the Lake Arrowhead area. Many houses are able to accommodate big groups, so partnering up with other families could be a fun and less costly option. We also would like to recommend our good friend's adorable AirBNB property, which sleeps four: https://www.airbnb.com/rooms/2...
* If you are coming from out-of-town and staying a while, we'd love for you to consider booking a rental home or hotel for the nights leading up to the wedding, then on Saturday (wedding night) joining us in staying on site at Arrowhead Ranch. We plan to celebrate the night away! Contact the bride for more details!*
- Hotels & Inns in the area: Lake Arrowhead Resort, Northbay at Lake Arrowhead, Arrowhead Tree Top Lodge, Saddleback Inn, Arrowhead Lake Inn, Skyforest Inn, Fleur De Lac European Inn
- Camping: Tent and RV sites available at Dogwood Campground, and North Shore Campground. Book early, as these sites fill up during the summer. (We recommend Dogwood Campground as a first choice, just not site #5, it's the worst site in the place.)
- You can also find vacation home rentals through HomeAway (it's another AirBNB-type website that we've used before).