Our Story
A house party, a status update, a Lana Del Rey concert, & the rest is history...
I first met Derek at a 4th of July party that Derek and his roommate, Jason Buckley hosted. My friend, Cassie, dragged me to the party (against my will), telling me that I had to come because I'd get to meet some "cool Ohio guys." I had only lived in Los Angeles for 6 months at the time, so I wasn't going to turn down meeting some people I may have something in common with, but I wasn't exactly in the party mood. Derek tried to talk to me at the party, but I was under the impression he had a girlfriend, so I was being pretty standoff-ish... Needless to say, his first impression of me was less than stellar.
A few months later, Derek and Buckley hosted another party -- this time for Halloween. I attended this party because my friends Steve and Cassie invited me, and we went in a big group. It was an awesome time. I spoke to Derek a bit while at the party, but again, I didn't think he got the best impression. Whoopsie. I did think he was cute though...
In early November, I got a friend request on Facebook from Derek. I didn't think much of it, and accepted him because I had met him a couple times at this point, and I knew Cassie and Steve were friends with him. A month or so later, Derek posted a status update that read something like, "Does anyone know who Lana Del Rey is? I have two tickets to see her tomorrow night, and no one seems to know her music." I had been listening to Lana Del Rey's EP on repeat. I was obsessed. So, obviously I commented. Derek sent me a private message and we agreed to go to the concert together. I drove up from Long Beach that night, December 8, and we saw Lana make her Los Angeles debut at the Troubadour in West Hollywood. It was a great night, and I remember driving home with butterflies in my stomach. He texted me before I even got home, and 8 months of dating exclusively later... he finally called me his girlfriend. ;)

Five years, two apartments, countless adventures, and three fur babies later, we decided to buy our first home together... in the mountains. We plotted our escape from LA for over a year, and officially moved into our new home in October 2016. Four months later, during a stunning waterfall hike to Trail Canyon Falls, Derek got down on one knee and asked me to marry him. I had absolutely no idea it was coming. He even picked out the most perfect raw cut diamond ring, with tree branches as the band. I happily accepted his proposal.
We've been operating as a real family for going on 8 years now, and we can't wait to "make it official," and share the special day, and our beloved mountain town, with our closest friends and family.
The Wedding (#SummerCampWedding)
Saturday, July 13, 2019
5:00 PM
Attire: Dressy Casual
Ceremony and Reception
Burnt Mill Beach Club
27910 Lakes Edge Road, Cedar Glen, CA, USA
Wedding Hashtag: #SummerCampWedding (Please use this hashtag when posting photos on social media so we can see them all!)
Note: Typing the address into Google Maps does not take you where you need to go. Copy & paste these coordinates into Google Maps to get to the parking lot: 34.250625,-117.194164
Also, this 1 minute YouTube videos shows you exactly how to get there:
Other Events
Lake Arrowhead Queen Boat Tour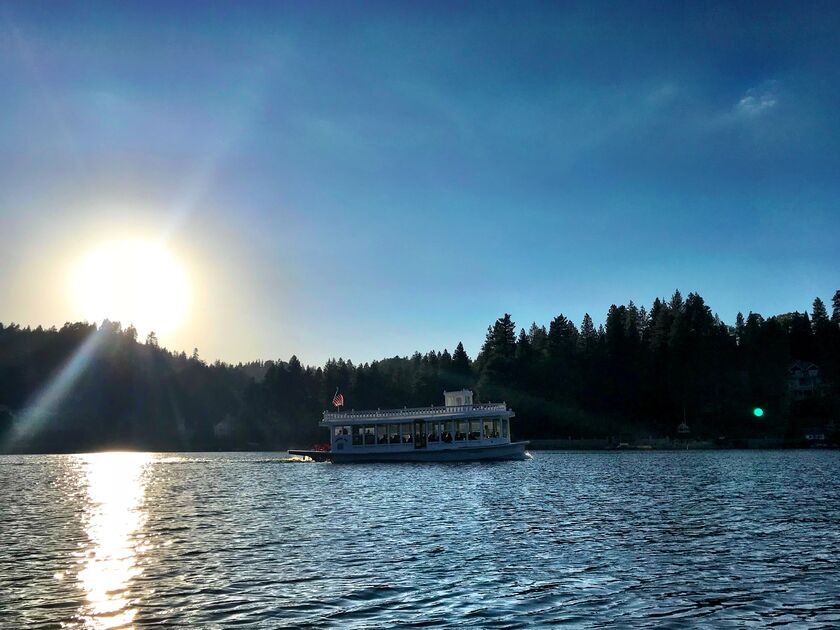 Thursday, July 11, 2019
10:30 AM
Leroy's Shoes & Clothing
28200 CA-189, Lake Arrowhead, CA 92352, USA
Cruise the lake in comfort... Tour and explore the lake we call home. This hour-long boat ride spotlights celebrity homes, historical landmarks, and the beauty that is Lake Arrowhead. Be sure to arrive early to purchase tickets & get a good seat.
The Lake Arrowhead Queen is docked at the Lake Arrowhead Village.
We will all purchase tickets at LeRoy's Boardshop, located dock-side in the Lake Arrowhead Village near the boarding area for the boat tours. Meet at LeRoy's Boardshop at 10:30am, the Queen leaves at 11am.
We can get a group rate of $14 per person
Stick around after the tour for lunch in The Village at the Lakefront Taproom.
Welcome Drinks & Games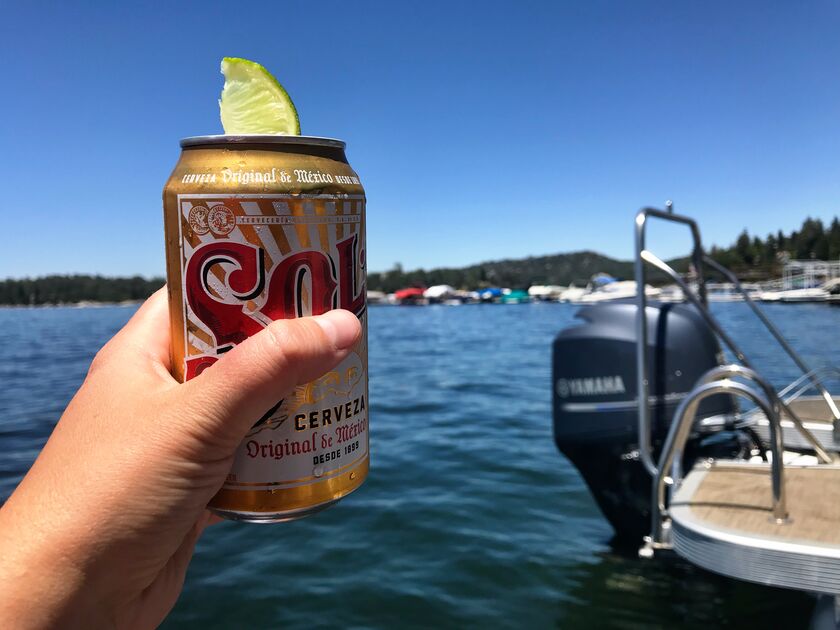 Thursday, July 11, 2019
6:00 PM
Red Crow Lodge (Sarah & Derek's house)
Welcome to the mountain! Let's party. Drinks, apps, games & fun.
Lake Day at the Dock
Friday, July 12, 2019
11:00 AM
194 S. Highway 173, Lake Arrowhead
Join us for a day at the lake. Our awesome friend is generously allowing us to spend the day at her south shore dock. Swing by for a bit, or stay for the day. This awesome location allows for swimming, fishing, sunbathing, and we'll even have a giant inflatable. WHAT TO BRING: Beach gear, swim suit, snacks, and beverages (please avoid glass bottles if possible).
Outdoor Screening of "The Great Outdoors"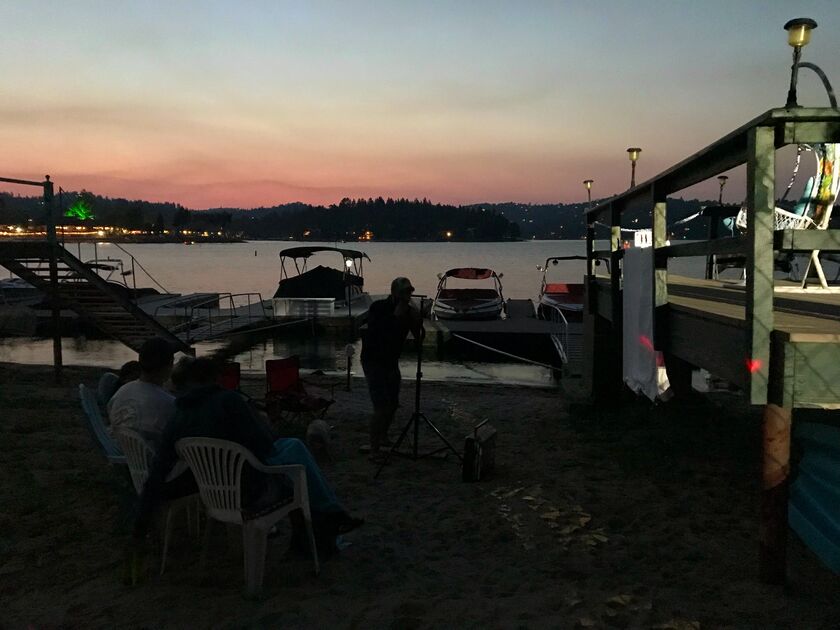 Friday, July 12, 2019
8:00 PM
Seline's Dock
Keep hold of those beach chairs and towels, we're watching a movie on the beach. Enjoy a screening of the groom's favorite cabin movie... 1988's "The Great Outdoors." Some snacks will be provided, but please BYOB.
Disneyland
Monday, July 15, 2019
9:00 AM
Disneyland Park
1313 Disneyland Dr, Anaheim, CA 92802, USA
We're going to Disneyland! If you want to join us in the most magical place on earth, RSVP & we'll provide more details as we get closer.
Disney's California Adventure
Tuesday, July 16, 2019
9:00 AM
Disney California Adventure Park
1313 Disneyland Dr, Anaheim, CA 92802, USA
We're going to Disneyland! If you want to join us in the most magical place on earth, RSVP & we'll provide more details as we get closer.
Wedding Party
Jessi Carter - Matron of Honor
Sister (and BFF) of the Bride. Life of the party. Cleveland gal. Talented hair stylist. Loyal friend. Rosé enthusiast. Disney expert. Dog/Cat Mom.
Steven Jaworski - Officiant
Close friend of the Bride and Groom. Adventure buddy. Creative soul. Happy camper. Goofball. Frenchie dad. Alanis Morrisette superfan. Loyal friend.
Trevor Hayes - Best Man
Brother of the Groom. Outdoorsman. Buckeyes fan. Crossfit trainer. Family man. First Responder. Coach.
Matt Stoessner - Best Man
Best friend and Fraternity "Big" of the Groom. Fisherman. Dad. Bourbon aficionado. Hockey nut.